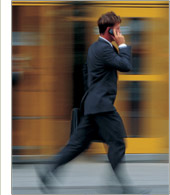 Since we started in 1997, our company has been an outstanding fixture in the electronic repair service industry.
We have a solid reputation in a variety of industries, which count on us to provide fast, reliable service.
Over the years we had built this reputation by helping our customers to reduce or to completely eliminate machinery
down time.
A large inventory of spare parts at our facility is one of the reasons we're able to give our customers the fastest repair service in the industry. Many of ours customers have promoted ICS services to their vendors and suppliers, which is the best testament to our dedication and hard work.

ICS Inc. main focus is on helping top organizations of all sizes maintain their machinery by implementing cost effective, proven methods of electronic repair. Basically, our main goal is to help out clients cut production costs by reducing machinery down time.
ICS, Inc. services a variety of manufacturers, such as the Auto, Food, Medical, Printing and Steel industries and we count numerous Fortune 500 companies among our customers.
We are proud of the confidence they have in us, and we've never left any of them unsatisfied with our electronic repair services or products.

ICS Inc. provides our customers the most reliable and cost effect electronic repair services
in the industry. Our guarantee: We will always be at least 10% less then any other proven competitor's price to repair the same unit.
Our experienced technicians will repair and refurbish a variety of PCBs, AC/DC and Servo controls produced by a multitude of manufacturers like Mitsubishi, Fuji Electric, Yaskawa, Sanyo, Panasonic and Fanuc - not to mention 600 other manufacturers.
Manufacturing: Our Solid State Relay line includes an assortment of models, ranging from 2A to 60A with voltage capabilities ranging from 40V to 600V. These Solid State Relays have a variety of packaging and footprint options and a broad range of output voltage. Current and technical breakthroughs are giving our Solid State Relays a unique niche in the electronic parts industry.

No matching analogs: Our parts run faster, better and more reliably then comparable models.. Designers and engineers will enjoy the opportunity to fit our parts into any demanding application without heat sink consideration, choosing any package, standard or customized, by their request.

By offering obsolete parts replacements, ICS, Inc responded to customers' demands for tested and proven parts, which are available off the shelf. Replacing any servo drive can be very expensive; our hybrid parts will "rejuvenate" your equipment and improve your profits at the same time.

Our custom design team will help you with any device needed by your maintenance crews to check up on questionable encoders, connecting different types of PLC's or with any unique requests you may have. We are ready to help you today by utilizing our knowledge and experience to cut your costs and manage your repairs and electronic needs.