New Fanuc Panels fabricated by ICS, Inc in a process of retrofitting Fanuc CNC control centers.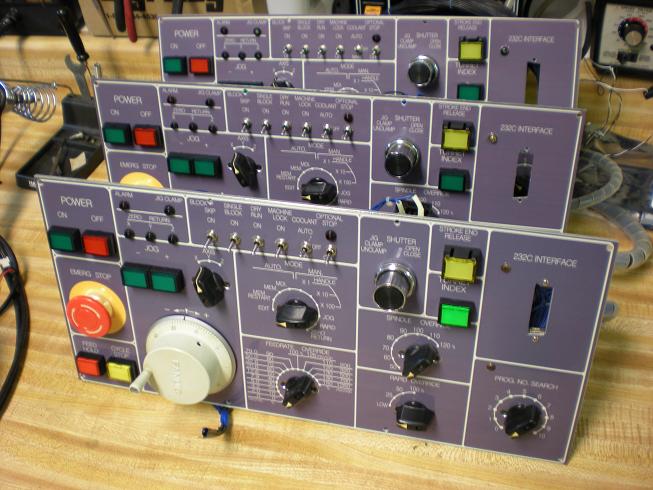 Some improvement is done in Yaskawa test stations; they completely equipped with test motors and controls to check up drives Yaskawa CIMR-MTIII, CACR series after repair work is done.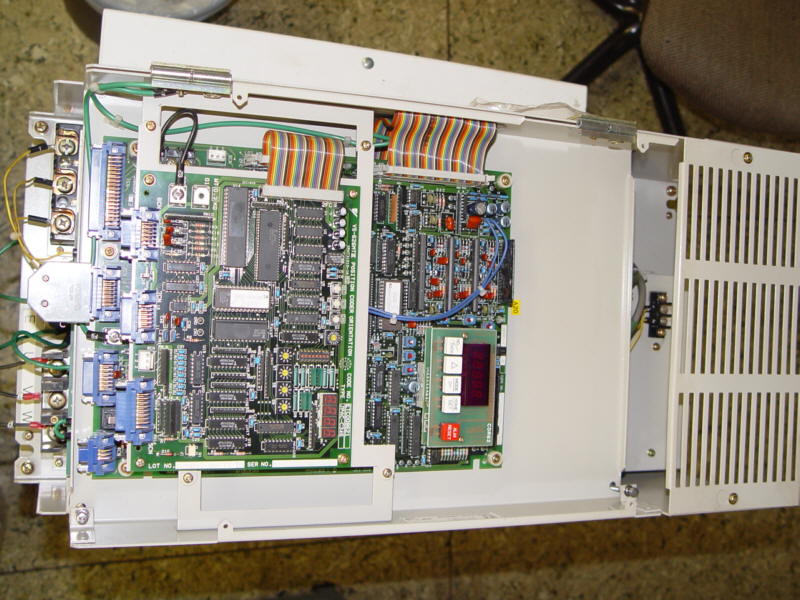 During 2008 we improved bench test station for Mitsubishi MDS (A, B, C) series servo drives. Dual axes servo drives such as MDS-C1-V2-4545, spindle drives MDS-C1-SP-150, 260, 300, power supply MDS-C1-CV-260. The new test station completely equipped with power supply MDS-C1-CV-260, Mitsubishi Meldas CPU C64, PLC and NF3210TV1-8260 NC panel computer. Repaired units test performed on original OEM servo and spindle motors, rotation of which controlled from touch screen in a JOG mode or from a handle in a manual mode.
Industrial Control Solutions, Inc is continued successfully support out of date and obsolete equipment. Equipment such as Mitsubishi MR-SA: (102, 202, 352, 502, 702), MR-SB, MR-SC, MR-SD, MR-VA (TC-300), MR-VC series are repaired by our qualified technicians. These models were discontinued by Mitsubishi in 1998. Other models, production of which discontinued by Mitsubishi such as HA-ME, HA-FE, HA-SE, HA-SA (support discontinued in January 2002) and HA-SC (October 1998) successfully repaired as well.